lipu ni li sin ala.
lipu Wikipesija li tawa tan ma Fandom tawa ma sin. o lukin e lipu ni lon ma sin.

This is an old article.
lipu Wikipesija has moved from Fandom to a new site. The current version of this article can be found here on the new site.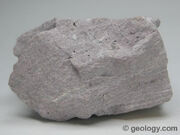 kiwen li ijo. jan li ken kama jo e ona tan ma anpa. jan li wile pakala e kiwen, la jan li wile kepeken wawa mute tan ni: kiwen li wawa.