Jurassic World: Dominion Dominates Fandom Wikis - The Loop
Play Sound

lipu ni li sin ala.
lipu Wikipesija li tawa tan ma Fandom tawa ma sin. o lukin e lipu ni lon ma sin.

This is an old article.
lipu Wikipesija has moved from Fandom to a new site. The current version of this article can be found here on the new site.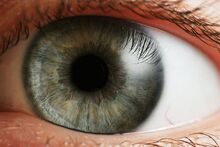 lukin anu oko la soweli li ken lukin e ijo. suno li kama lon insa lukin la ona li ken pilin e ona. soweli mute la lukin li lon sinpin lawa. jan en soweli en waso en akesi en kala li jo e lukin tu. pipi li jo e lukin mute.
tenpo pini la soweli li jo e lukin ike. ona li ken lukin taso e suno e pimeja. tenpo ni la lukin soweli li pona. ona li ken lukin e kule.