lipu ni li sin ala.
lipu Wikipesija li tawa tan ma Fandom tawa ma sin. o lukin e lipu ni lon ma sin.

This is an old article.
lipu Wikipesija has moved from Fandom to a new site. The current version of this article can be found here on the new site.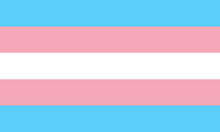 meli insa li meli. sijelo ona li ken sama mije tawa oko.
meli insa li kama lon ma la jan li pilin e ni: jan lili ni li mije. taso ona li meli kin, li jo taso e sijelo nasa.
meli ni li ken ante e sijelo ona, li ken meli e ona. tenpo mute la meli insa li wile jo e pona tan jan sona sijelo.
mije insa li sama meli insa. taso ona li mije. sijelo ona li ken sama meli. ona li ken mije e sijelo.
meli insa mute en mije insa mute li pilin e ni: ona li tonsi.