toki pona
li
toki sin
.
jan Sonja
li pali e ona.
jan mute pi toki pona
li lon.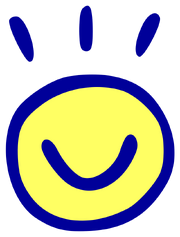 toki pona li tan seme?
Edit
nimi pi toki pona li kama tan toki mute. nimi toki li tan nimi talk pi toki Inli. nimi pona li tan nimi bona pi toki Epelanto. lipu ni li jo e sona sin.
nasin pona li suli mute tawa toki pona. jan mute li pilin e ni: sina kama sona e toki pona la sina kama sona e nasin pona.
tenpo pi toki pona
Edit
o lukin kin: The history of Toki Pona
tenpo sike 2001 la, toki pona li pali tan jan Sonja tan ona li wile sona e ale. ona li sitelen lon lipu pi ilo Intene. toki pona li pona tawa jan mute. ona li pali e kulupu pi toki pona. tenpo pini ni la, ma pi toki pona li ilo IRC en kulupu Jaku. tenpo la, jan mute li sona e toki pona.
jan Sonja li sitelen e pu lon tenpo sike 2014. ona li lipu lawa pi toki pona. tenpo ni la, kulupu pi toki pona li suli. tenpo pini la, kulupu pi toki pona li lili. sina ken toki e toki pona lon lipu Wesi, lipu Pasepu anu ilo Tisiko.
lipu sona pi toki pona
Edit
lipu sona pi nanpa wan pi toki pona li lipu toki pona en 76 ilustritaj lecionoj. ona li lon toki Epelanto li kama lon tenpo sike 2013.
tenpo sike 2014 la jan Sonja li sitelen e pu. ona li lon toki Inli. jan Sonja li ante lili e toki pona li pana e toki sin tawa toki pona kepeken pu. ona li toki ante tawa toki Kanse lon 2016.
kalama ona
Edit
toki pona li jo e kalama lili lili tan ni: lili li mute li pona.
kalama pini
uta
nena pi

sinpin uta

nena pi

monsi uta

nena
m
n
pini
p
t
k
kon
s
open
w
l
j
kin la jan li ken kalama e kalama ni kepeken nasin ni: p→b, t→d, k→g, s→z.
| kalama open | sinpin | monsi |
| --- | --- | --- |
| sewi | i | u |
| insa | e | o |
| anpa | a | |
jan li kepeken e nasin sitelen seme?
Edit
o lukin e lipu ni: sitelen pi toki pona
jan pi toki pona li ken kepeken e nasin mute ni:
nasin sitelen mute mute li lon kin...
sina wile kepeken e toki pona la o lukin e ni.
Edit
lipu ante
Edit
Community content is available under
CC-BY-SA
unless otherwise noted.